Texts with a digital impact, that is what Ecoteers knows how to achieve for your company.
Content as the basis of your online strategy
Good content is the basis of a strong online strategy. Yet in many companies, this is the poor relation. With a fanatical team of writers, we at Ecoteers can help clients create a content plan, write articles and deliver the texts SEO-proof.
By differentiating the degree of difficulty, we can help you with any project at the right price. Our experienced writers create texts that not only increase online findability, but also ensure a higher conversion rate of visitors to the website.
Does your organization sometimes post content, but it's not generating leads? Or does your organization not have a content strategy or content planning at all? Then you are at the right place at Ecoteers!
Let us do a free audit for your organization!
Interested in how you can improve your content? Let our professionals take a look at the content on your website.
You need help writing and/or posting content. We can certainly help you with this. To avoid any surprises, we will briefly explain how we go about this.
Kick-off brainstorming session
A good understanding of the target audience is essential for a good content strategy. So to begin with, it is important that we know all about this. We first schedule a session where we try to get to the bottom of things. After this session we will have a complete picture of your target group.
Content planning
Content should also feel good. That is why we like to plan ahead, so that you can give the green light on the topics yourself. Because of this you know immediately what is coming.
Monthly update
We will give you a monthly update on the results of the content. Whether your content needs to generate leads, get a higher ranking on Google or increase interaction with your target audience, we'll let you know how your content is performing.
Our subscription packages
We offer different packages based on the required knowledge of our writers. We have offered 2 blogs per month in our packages but weekly or monthly blogs are certainly possible too.
Plant Package
Low-threshold blogs
2 blogs of between 300 and 500 words per month

Blogs with internal links and external links

Blogs including relevant images

Upgrading or downscaling is always possible

Available on a monthly basis
Tree Package
Strong content blogs
2 blogs of between 300 and 500 words per month

Blogs with internal links and external links

Blogs including relevant images

Upgrading or downscaling is always possible

Available on a monthly basis
Forest Package
Scientifically supported articles
2 blogs of between 300 and 500 words per month

Blogs with internal links and external links

Blogs including relevant images

Upgrading or downscaling is always possible

Available on a monthly basis
For us, sustainability is not just about planting trees and making green decisions. We aspire to build sustainable collaborations with our partners. We do this in the following ways:
Sharing knowledge
We always look at whether your organization can take over activities itself. Therefore, the subscription can be cancelled every month. Of course, you can always scale down or up. With this approach, we can use our skills in other areas if desired.
Promoting sustainability with a discount
We hope that the companies and entrepreneurs in our network will also actively pursue sustainability in the coming years. We want to actively stimulate green decision-making. If you are an Ecoteers customer, you can earn a discount on your monthly package price when your organization becomes more sustainable.
Circular pricing model: price based on required knowledge, sustainability & capacity
We work with a special pricing system at Ecoteers.
Required Knowledge
Not all texts are the same It is easier for our writers to write about low-level topics than complex technologies or software.
Sustainability & Impact
We like to collaborate with organisations that make an impact. So much so that we offer discounts that can quickly mount up. In the case of small sustainable NGOs which we support, anything is possible.
Do you have a sustainable organisation or do you work at a sustainable organisation? Do not buy a package, but fill in the contact form. We will be happy to talk to you and will gladly add water to the wine.
Are you curious who will work on your copywriting job? For copywriting, we always look at which writer is best suited for the content to be written. Here are a few enthusiastic members of our copywriting team.
Hoofdkantoor:
Bernadottelaan 13
3527 GA, Utrecht
Nederland
Kantoor Hengelo
Demmersweg 32
7556 BN, Hengelo
Nederland
Kantoor Tilburg
Meutestraat 14
5042 XK, Tilburg
Nederland
Knowledge should be shared
We love to share our content knowledge, so our writers write periodic blogs on the latest trends in the land of copywriting. Find them in our knowledge base! Below are the latest articles written by our writers.
SEO Copywriting for your company
Content marketing stands or falls with good SEO copywriting. The Ecoteers SEO copywriters in Utrecht specialize in writing quality texts that are SEO optimized. SEO copywriters incorporate the keywords that came out of the SEO analysis into their articles. This way, your webshop or website is made SEO proof and its visibility is improved. Below, we explain more about SEO copywriting, the importance of a good content plan and how Ecoteers can help you with that!
Copywriting is defined as writing a recruiting or commercial text. This is done by copywriters or content marketers. You often see these specialists in the marketing department of a company or at a marketing agency. The goal of a copywriter is to write an attractive text with commercial purposes. So it's a pretty broad term. Copywriting is used, for example, for advertisements, brochures, news releases, e-mails and product reviews. You can also have copywriters write blogs for a website.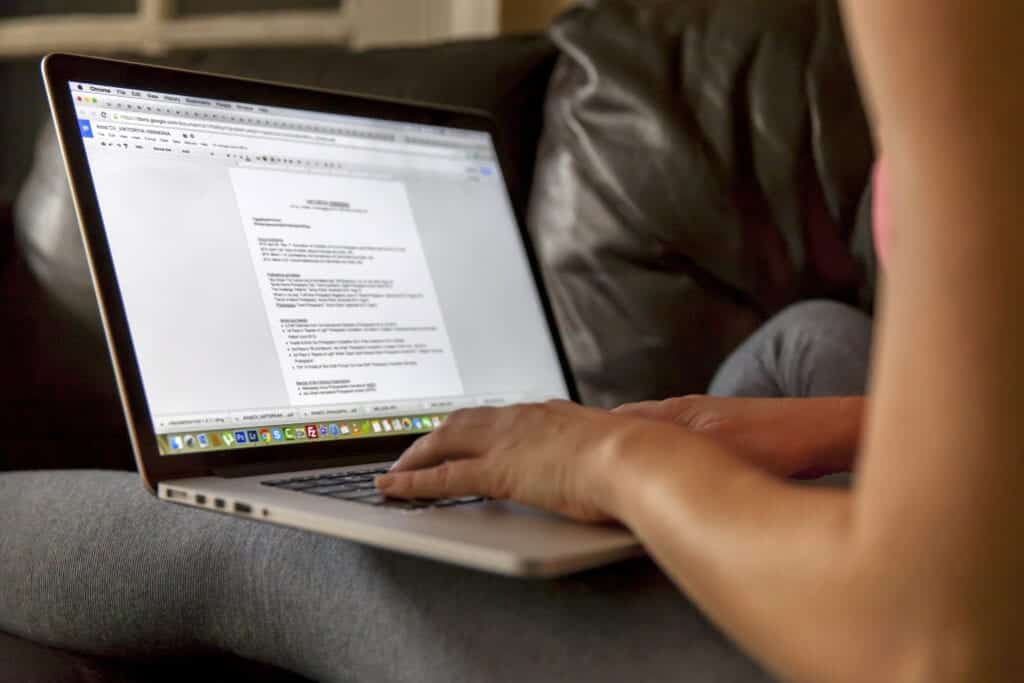 SEO stands for 'Search Engine Optimization'. In Dutch this is called search engine optimization. The goal of SEO is to have a website or webshop rank high in search engines such as Google. This makes your website or webshop easier to find for the customer or end user.
SEO copywriting is the combination of copywriting and search engine optimization. SEO friendly writing and writing good content should go hand in hand. This is where many companies often fall down when writing a text or creating a content plan. Because how do you ensure that you get a readable and interesting text with SEO friendly writing? Because our copywriters are specialised in SEO copywriting, the quality of the texts is guaranteed. In addition, the use of the correct SEO keywords ensures that the texts score highly in search engines.
Why is SEO copywriting important?
A higher findability is optimal for acquiring new customers or selling more products on your webshop. Having our copywriting team write blogs or website texts also makes the content of your site richer and more interesting for both customers and other visitors. They stay on the page longer, which also improves the conversion rate.
As a starting entrepreneur or SME you might think that a website would make it easier for you to score new customers or to make your company visible to the outside world. However, you will notice that it is very difficult to just be found as a new site or webshop. For this you need a good content plan, often even a multi channel content strategy with which you make your website SEO proof.
SEO copywriting draws customers to you. This is often a lot more optimal than just trying to advertise to actively acquire customers. Customers search on Google for certain services or products. By scoring high with SEO copywriting you draw them into your showroom, as it were. The customers already have an underlying interest in the product or service being offered, which saves another step of active marketing. The result is more reach, more customers and more sales.
So, as discussed earlier, optimized text writing is good for the visibility of your business. However, writing an interesting text is also important to keep visitors on the page. With a content plan you also work out what content should go on your website. The text should be in line with your product or service, and with the rest of the content of the website. Banks write blogs about personal finances and money matters but a webshop writes reviews about different products or explains how to use the products. So having texts written on a website can differ per client.
Sometimes the purpose of writing text is really just to optimize your visibility. At other times you want to inform, interest or make your customers think. This is why a good SEO copywriting strategy is so important. By using our specialized content marketers, you can be sure that all the texts on your website will reach their target.
A SEO proof website with rich content scores better reviews and builds trust with consumers. It looks professional. End users get a better impression of the company and feel a higher degree of quality. You can more easily keep customers on your website and interested in your company, foundation, products and services.
Actually, content is everything that needs to be expressed through a certain medium to an end user, such as a customer. So these are not only texts, but also art and communication through speech. In our example, content is the text written by copywriters and content marketers for a website.
For content or text writing on the website, you need a content plan. Such a content plan or content strategy is important to streamline SEO copywriting and to ensure that the purpose of the texts is achieved.
In most cases, our clients give our SEO copywriters in Utrecht a list of articles that deal with certain topics. We'll do the rest! The SEO research and SEO copywriting can be provided by us in its entirety. Of course, the level of commitment is different for each client. SEO copywriting with us is attractive for both start-ups and larger companies. We always adapt to the level of expertise of our client.
Each client has a different target audience, and different goals with the use of SEO copywriting. Scoring high on Google is different for a restaurant or hairdresser than for a web shop or news platform. Target group research and SEO analysis map out which texts need to be written and for what purpose, in order to reach the right end users. A restaurant wants to rank high in the search engine so that people can find the restaurant more easily when they are looking for places to eat nearby. A web shop may want a constant stream of content that matches the products they offer in order to rise above the competition.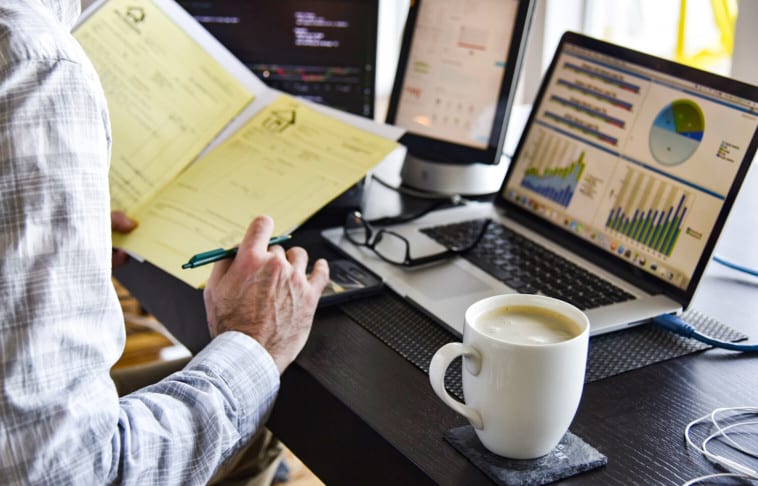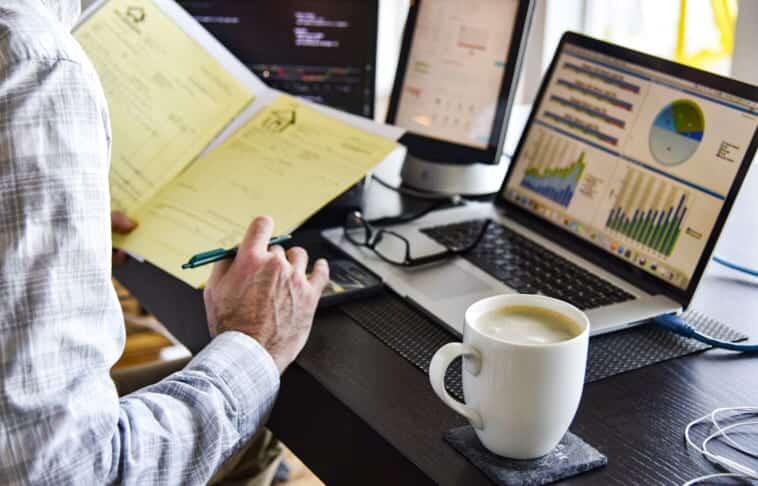 Sustainable SEO Copywriting
Thus, Ecoteers focuses on SEO copywriting and creating the right content plan for its clients. As a sustainable company, our focus is also on the future. Our services aim to have a positive impact on the world. That's why we like to work with other sustainable organisations.
Curious about how we work or if you would like to drop by? Our copywriters in Utrecht are always open to enthusiastic clients! So please feel free to contact us so we can look at the possibilities together.
SEO Copywriting: Frequently Asked Questions