'We use marketing to make a difference,' this is what we believe in at Ecoteers. Ecoteers is a full-service online agency that aims to bring companies to the market, who are interested in the field of sustainability.

Marketing is often about eternal growth as well as distributing ideas and products. However, these are often products the consumer doesn't even need. We, at Ecoteers, want to bring a change to this. We want to use marketing for a positive impact, that's why we have always chosen for the sustainable path. Additionally, we start up our own sustainable initiatives through which we can work together with our clients in improving our world. 
Interested to see what we can do for you?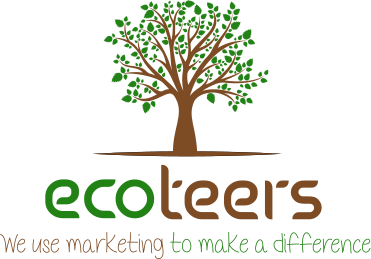 Services we offer you in order for your company to continue to grow.

Website Laten Maken
Wil jij een website laten maken? Dan zit je bij Ecoteers aan het juiste adres. Wij bieden een alles-in-een pakket aan waarbij je website al binnen 1 week in de lucht staat. Dit doen wij geheel op maat en in de stijl van uw bedrijf of dienst. De inrichting van de website gaat volledig volgens jouw wensen, hier krijg je natuurlijk altijd advies bij van onze specialisten.
More Information
Copywriting
Wij van Ecoteers hebben meerdere ervaren copywriters in huis met kennis van SEO. Wij geloven niet dat één copywriter over alle onderwerpen kan schrijven. Daarom hebben wij een brede selectie schrijvers uit elk vakgebied. Daarnaast hebben wij een afdeling quality control die een extra blik werpt op al onze teksten. Dit maakt dat wij kwalitatief sterke SEO-teksten in elk vakgebied kunnen leveren.
More Information
We at Ecoteers advocate a positive impact on the world and we want to work together with companies in order to work towards sustainable solutions concerning all processes. At start-up we have set core values that we wish to always hold onto:
thE PROJECTS WE ARE PROUD OF
ECOTREE PROJECT
Het Ecotree project zijn wij meteen gestart bij de oprichting van Ecoteers. Onze afdeling copywriting schrijft namelijk woord voor woord een heel bos bij elkaar. Voor elke 5000 woorden laten wij een boom planten. Wij zullen onze partners proberen over te halen om met ons mee te doen.
.
MORE INFORMATION
SUSTAINABLE START-UPS
Elke dag ontstaan er veel nieuwe bedrijven met webshops, diensten of blogs. Veel van deze nieuwe ideeën kunnen een positieve invloed hebben op de wereld. Wat er echter vaak ontbreekt is budget. Omdat wij vinden dat duurzame start-ups alle hulp moeten krijgen die ze verdienen, bieden wij onze services aan tegen een gereduceerd tarief.
MORE INFORMATION
Interested in how we can be of service to you?